In a strategic move to reflect its evolved business landscape and unwavering dedication to top-tier service, SMS Fulfillment Solutions has officially announced its comprehensive rebranding initiative.
Formerly known as Swiss Mail Solutions, the company has transitioned to SMS Fulfillment Solutions. The new terminology harmoniously integrates its heritage while conveying its core service–fulfillment solutions tailored to the needs of today's global business landscape.
A Journey to Visual Innovation
Recognising the imperative need to align its branding with its progressive approach to fulfillment, SMS Fulfillment Solutions embarked on an extensive overhaul of its visual identity, culminating in a name change that perfectly encapsulates its essence.
"SMS' journey has been one of constant evolution and relentless commitment to providing exceptional services to our clients. We felt it was time for our branding to catch up with our modern fulfillment approach," stated Georg Weidinger, CEO of SMS Fulfillment Solutions. "Our rebranding goes beyond aesthetics; it signifies our unwavering pledge to elevate our clients' experiences and drive their growth on a global scale."
At the heart of the rebranding is a revitalised website that serves as a dynamic hub for SMS Fulfillment Solutions' enhanced customer interactions. Designed with the customer journey in mind, the website effortlessly guides users through a seamless experience, reflecting the company's dedication to staying at the forefront of emerging trends and technologies.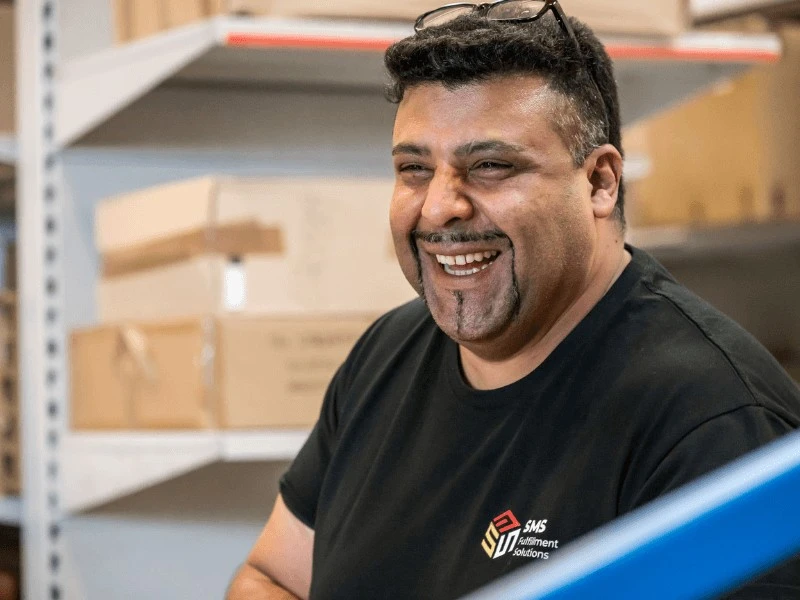 Elevating Excellence
Driven by technology and a pioneering spirit, SMS Fulfillment Solutions continues to leverage cutting-edge platforms. Easy Commerce empowers its clients with real-time insights into their operations. The platform has undergone its own transformation, aligning with SMS's rebranding and visual identity. Known as SEC (SMS Easy Commerce), the platform seamlessly integrates the new graphic elements. Providing users with a cohesive and immersive experience.
"It is an honour for me to work with a talented team of people to fulfil our mission of providing the most efficient order fulfillment services for different kinds of businesses. Inspired by our clients, SMS Fulfillment Solutions foster an atmosphere of creativity, innovation, and constant development," reflected Weidinger.
The timeless tagline "We deliver success!" remains integral to SMS Fulfillment Solutions' messaging. The tagline encapsulates the company's overarching mission to drive growth, enhance client experiences, and consistently exceed expectations.
"In today's rapidly evolving business landscape, adaptability is key. Our rebranding is a celebration of our resilience, our capacity to evolve, and our unyielding focus on delivering unparalleled value to our clients. We stand ready to propel businesses into a future defined by success," affirmed Weidinger.
SMS Fulfillment Solutions boasts an impressive 5,700 square meters of warehouse space. The service provider manages over 55,000 monthly shipments for a diverse clientele of more than 50 partners. With a dedicated team of over 25 employees, the company has consistently ensured efficient operations and client satisfaction. In 2023, SMS Fulfillment Solutions marks a decade of success! The same year, the company underwent a complete rebranding and name change, commemorating its 10th anniversary.
Looking ahead, the company envisions further growth, with plans to establish a new warehouse location in Madrid, Spain. For more details, you can explore the company's timeline on their official website.